DIY Wrinkle pillow 
The DIY Sleep wrinkle pillow is designed to help you fight wrinkles while you sleep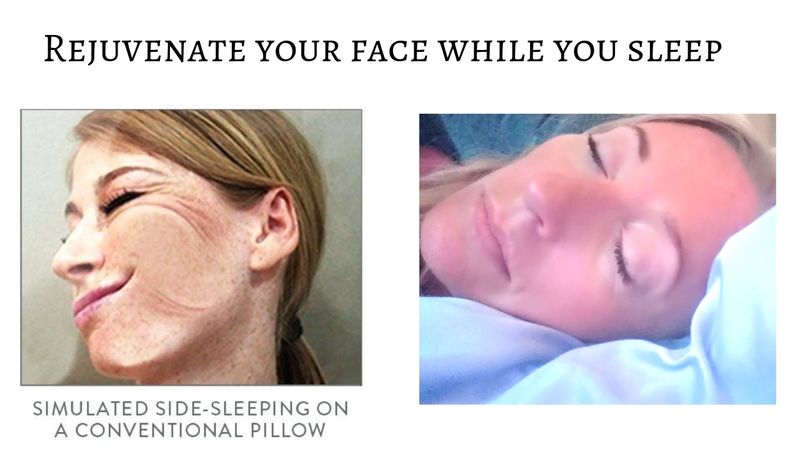 The Wrinkle Pillow is an easy-to-use, non-invasive wrinkle solution that minimizes facial wrinkles caused by compression from pillow contact during sleep
Wrinkles are caused by the loss of collagen and elasticity, which reduces skin volume.
But applying repeated pressure (such as sleeping with the side of your face on a pillow) or muscle motions (such as laughing and squinting) against the collagen will promote its breakdown, eventually leading to visible lines. Here is the best ways that you can prevent wrinkles while you rest.
How to customise your own youth pillow
1. 
2. Measure just above your eyebrow & your lips.
Place your head in the center & mark these points on your pillow)

3.
4. 
5.
6.
7. 
8.
9. If you prefer extra support use 2 pillow cases Satin is best for anti-aging. 
Where to buy memory foam pillow UK
Ebay - Best support same as video 
Ebay  very soft , not as supportive 
Where to buy memory foam pillow USA
Ebay - Best support same as video